If you do Google Pay users, then we have brought you an easy way to earn money. With whose help you will be able to earn so many rupees. Actually, Monday 11 November is the last day of Diwali stamp collection scheme for Google Pay users. Under this scheme, users are being given a chance to win 1 lakh rupees. Google introduced its scheme on the occasion of Diwali, which was later extended.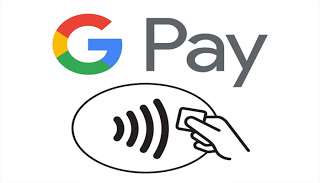 What is this scheme, in which you will get 251 rupees?
Users have to collect 5 Diwali stamps. It includes stamps of Jhumka, Flower, Diya, Lantern and Rangoli. If the user collects the entire 5 stamps then they will be given a reward of Rs 251. There will also be a chance to win Rs 1 lakh.
These ways can increase your chances of winning 251 rupees…
First way
In this, you need Business QR Code, PhonePe, Google Pay or PayTM.
-Now scan the QR code.
-Now go to Google Pay and scan the QR Code. For this, you have to use Google Pay QR Scanner.
Now pay any amount (more than 50 rupees) and get a chance to win the stamp.
Another way
-Add any item (worth 50 rupees or more) to purchase from Amazon or Flipkart.
- Use Google Pay UPI for payment and add the address of Google Pay in the address bar, then pay with Google Pay.
-In this way you can get flower and rangoli stamp.
Third way
Go to Paytm and enjoy the option of Add Money.
- Put 50 rupees in your wallet.
-Now use Google Pay UPI for payment.
- This will increase your chances of getting flowers and rangoli stamps.
Fourth way
-First download the CRED app.
-Now add your credit card to the CRED app. After this, pay your credit card bill.
Use Google Pay UPI for payment.
Fifth way
-Recharge, choose a minimum amount of 35 rupees for bill payment.
Use Google Pay App to pay for it.