You all will know that before 31 March 2018, every user will have to link their mobile number to the Aadhaar card, otherwise they can be denied the benefit of the service. The Unique Identification Authority of India has imposed a temporary ban on Airtel on Airtel payment bank and Aadhaar e-KYC verification with respect to SIM verification. The action was taken by UIDAI on Airtel due to allegations of alleged misuse of Aadhaar e-KYC based SIM verification process Let's discuss this in detail.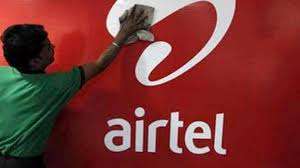 What is the reason-
Bharti Airtel is alleged to have opened its Airtel payment bank accounts without the consent of the customers due to e-KYC verification. That is, customers who wanted to get SIM verification only, without asking them and without knowing their account, Airtel Payment Bank Has been opened in Apart from this, UIDAI has also expressed serious concern over allegations that these payment bank accounts of the company were also being linked to get LPG LPG subsidy. According to reports, UIDAI has said in an interim order The e-KYC license of Bharti Airtel Limited and Airtel Payments Bank is being suspended for temporary time with immediate effect and Airtel is at least currently Will not be able to link customers' SIM card to their Aadhaar. Apart from this, Airtel will not be able to open new Airtel payment accounts at present.
What effect will this order have on the users?
This temporary ban on Airtel will cause Airtel customers to face a problem. If a customer goes to the Airtel Center or somewhere in a mobile recharge shop to get e-KYC verification done, he will have to return disappointed. There will be waste and trouble will be different. It is not yet clear from the UIDAI how long the ban imposed on Airtel will be withdrawn. Customers of its Airtel Payment Bank will also face a problem in getting their account Aadhaar verification done. Has got SIM verification done, they may have to get verification done again. Nothing can be said until UIDAI clears everything